FSIoffice Teacher All-Stars for 2023-2024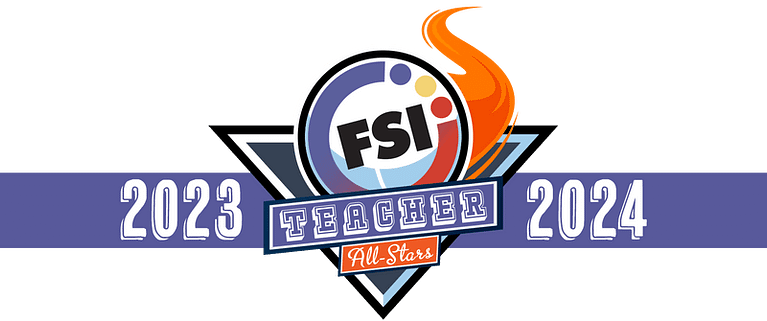 FSIoffice is happy to announce our 14th year of honoring and recognizing outstanding educators in North Carolina, South Carolina, Georgia and Virginia. This year we have made some changes to the program to better align with the academic school year. This year we will honor a Teacher All-Star each month from September through March. In April we will select 3 "Wild Card" Teacher All-Stars from nominations received over the course of the program for a total of 10 Teacher All-Stars vying for All-Star Teacher of the Year. Beginning August 28th, you can nominate a teacher from whom we will choose the Teacher All-Stars each month. Those winners (along with the Wild Card winners) will go on to be invited to our Teacher of the Year event in April 2024 where we will announce the All-Star Teacher of the Year.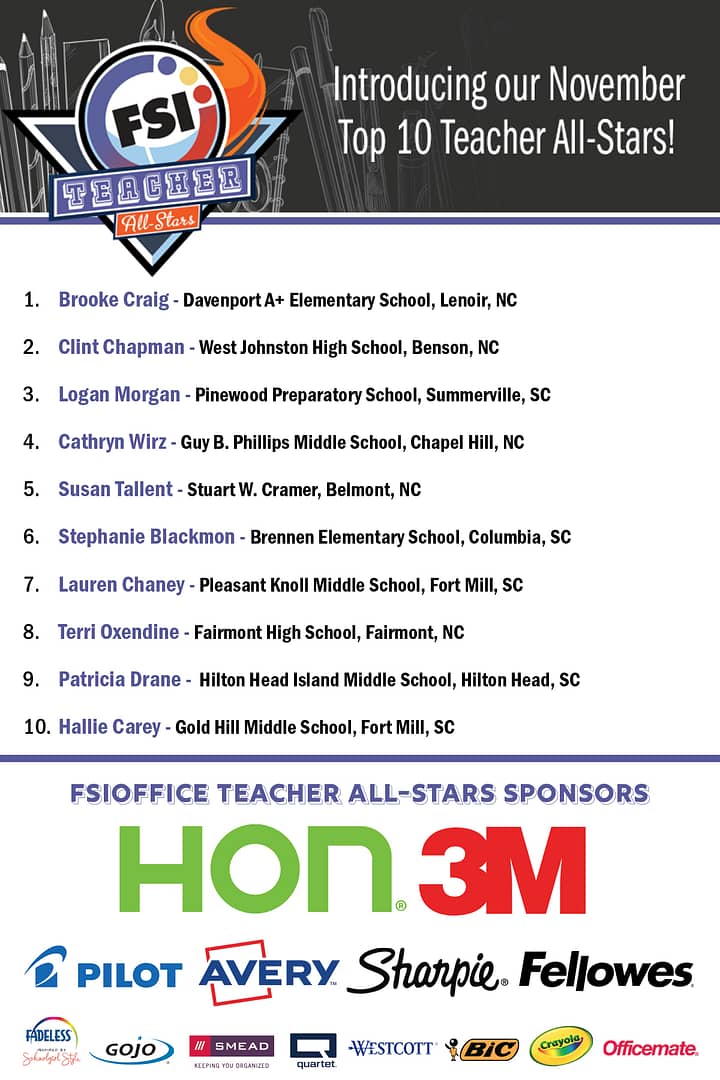 2022-23 Winner Madison Dixon Receives Her Supplies and Classroom Furniture
2022-23 Teacher of the Year Madison Dixon from Yadkinville Elementary School in Yadkinville NC with FSIoffice CEO Kim Leazer, President Donna Jordon, Executive Vice President Beth Freeman, and Director of Furniture Sales Buddy Jordon.