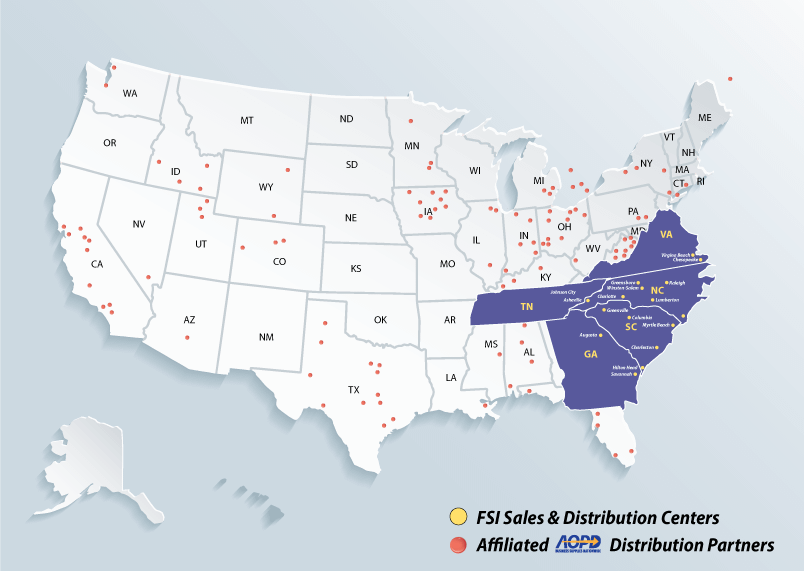 Local In The Carolinas & Virginia Or National
With 10 locations throughout the Carolinas and Virginia, our offices are in many of the same neighborhoods as yours.
But we don't stop there. We also service clients anywhere in the country through our membership in the AOPD network which allows you to utilize local suppliers, regardless of the location of your workspace.
Anywhere else through the AOPD network!
Learn more about our network of partner suppliers and how we work together to keep you going.