FSIoffice is a member of American Office Products Distributors, Inc., which provides our customers with access to a network of competitive prices alongside local, personalized service. The AOPD network includes 74 dealers with 180 locations throughout North America, and their sole focus remains on working with local, national, and regional office products distribution programs.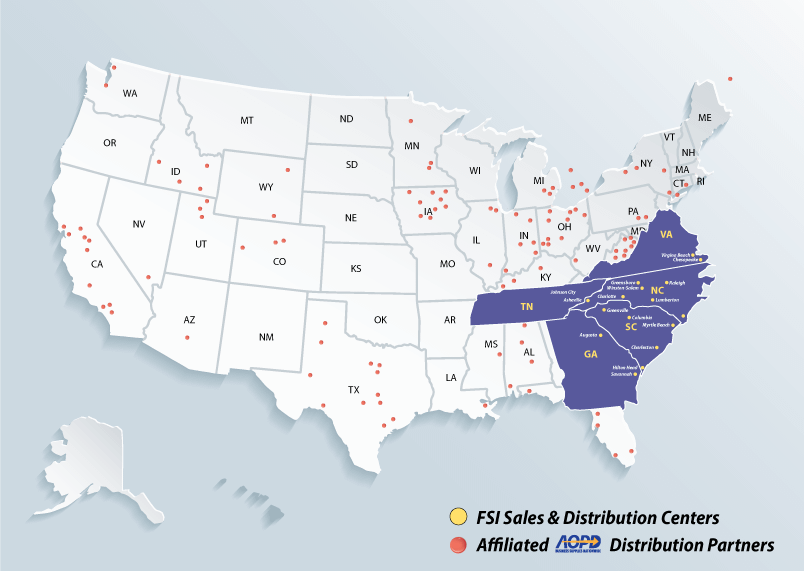 By teaming up with the AOPD network, companies that choose to work with us will receive the same competitive pricing found with larger corporate suppliers, but with the accurate accounting, and personal invoicing service that only local workplace outfitters can provide. From bulk office supply needs to local small businesses, we provide you with access to the best possible program.
Working with us means supporting local economies. Spending through a network of local providers means more money stays in those communities. By utilizing the AOPD network to service your locations across the country you get the best of both worlds; National coverage with local support.
See how we serve businesses and agencies across the country by utilizing local partnerships. Connect with us.